Humanities and Social Sciences

Introduction
Welcome to the Department of Humanities and Social Sciences (HSS) – the largest and most diverse department at LUMS. With almost 50 PhDs across the humanities and the social sciences, we offer majors in: Anthropology and Sociology; English; Political Science; History; Economics and Politics. In addition, we also offer minors in: Philosophy, the Study of Religion; Psychology; Comparative Literary and Cultural Studies.
The department aspires to offer a rigorous and innovative humanities and social sciences undergraduate programme of the highest international standards taught by a community of world-class scholars. HSS is committed to groundbreaking interdisciplinary research which contributes to the creation of knowledge and the vibrancy of the teaching curriculum. Both teaching and research will contribute to a reflective, empathetic, and historically informed understanding of current issues of both local and global relevance.
Our vision it to have our students graduate with the capacity to explore widely and deeply, think creatively and critically, and express ideas clearly and effectively. By realising their full intellectual and personal potential, students will contribute to the world around them through inspirational leadership and transformative community participation. The department seeks to contribute to the betterment of society in Pakistan and the wider region and to nurture individuals to be principled, intellectually engaged, and socially responsible.
Dean's Message - Welcome to HSS!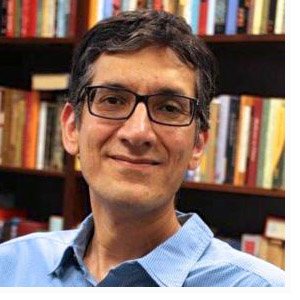 The Department of Humanities and Social Sciences—or "HSS" as it is fondly abbreviated—is a lively community of Anthropologists, Communication and Literature specialists, Historians, Literature, Film and Media, Linguistics and Religion experts, Philosophers, Political Scientists, Sociologists and writers, who daily engaged with, and contribute to scholarship through teaching and research.
 
Together with our administrative support staff—who keep this ship afloat!—we are the largest department at LUMS. Whether you, the student, are enrolled in one of our degree programmes, are fulfilling requirements towards a minor, or are taking elective or core courses with us, you will find yourself being asked to read closely, think critically, and argue persuasively as you reflect on our world, this region, and your place within it.
 
We live and work in Lahore, a city seeped in history, which over the last one thousand years has variously been connected to Afghanistan, Central Asia and north India, and of course, in the modern era, to a colonial empire. During this time—and generation upon generation—Christians, Hindus, Sikhs, and scores of other people have made this city their home. Lahore is as rich a place as any other in Asia to think about history and the human experience.  
And yet, as humanists and social scientists, writers and creatives, we are cognisant that the challenges awaiting us in the twentieth-first century are extreme. Such as: How do we build communities free from gender discrimination and violence against women? How do we counter religious intolerance? How will we respond to the environmental degradation, shortage of water, and air quality that—for several weeks in most years—is hazardous to humans? How will Pakistan orient itself in an emerging Asia and its complex new geopolitics?  
 
We don't have all the answers—no one does. But we are part of the conversation, and we welcome you to join us!  
 
Hasan H. Karrar
HSS Team
| | | | |
| --- | --- | --- | --- |
| Name  | Designation  | Email  | Extension |
| Naseer ud Din  | Deputy Manager  | | 8113  |
| Mehreen Jamil  | Assistant Manager | | 8114  |
| Hinna Zahid  | Assistant Manager | | 8117  |
| Zofia Javed  | Programme Coordinator  | | 2121 |
| Salman Amin  | Senior Officer | | 2118 |
| Um Ul Buneen  | Senior Administrative Assistant  | | 2311 |
| Usman Amin  | Senior Administrative Assistant  | | 2115 |
HSS Streams, Directors, and Stream Coordinator Details
| | | |
| --- | --- | --- |
| HSS Streams   | Directors  | Stream Coordinator Details  |
| Anthropology and Sociology   | Dr. Hassan Javied | Mehreen Jamil  |
| History  | Dr. Ali Raza | Zofia Javed  |
| English  | Dr. Saba Pirzadeh  | Zofia Javed  |
| Language  | Dr. Gwendolyn Sarah Kirk   | Aroosa Subhani  |
| Comparative Literary and Cultural Studies(CLCS) | Dr. Maryam Wasif Khan  | Aroosa Subhani  |
| Political Sciences  | Dr. Ahmad Yunas Samad  | Salman Amin  |
| Pakistan Studies  | Dr. Shayan Rajani | Salman Amin  |
| Writing and Com  | Rabia Nafees Shah  | Zofia Javed  |
| Islamic Studies | Dr. Irfan Moeen Khan | Naseer ud Din |
| Gender Studies   | Dr. Nida Kirmani  | Naseer Ud Din  |
| Religion   | Dr. Irfan Moeen Khan | Naseer Ud Din  |
| Psychology   | Imran Rashid  | Mehreen Jamil  |
| Philosophy  | Dr. Shabbir Ahsen  | Mehreen Jamil  |